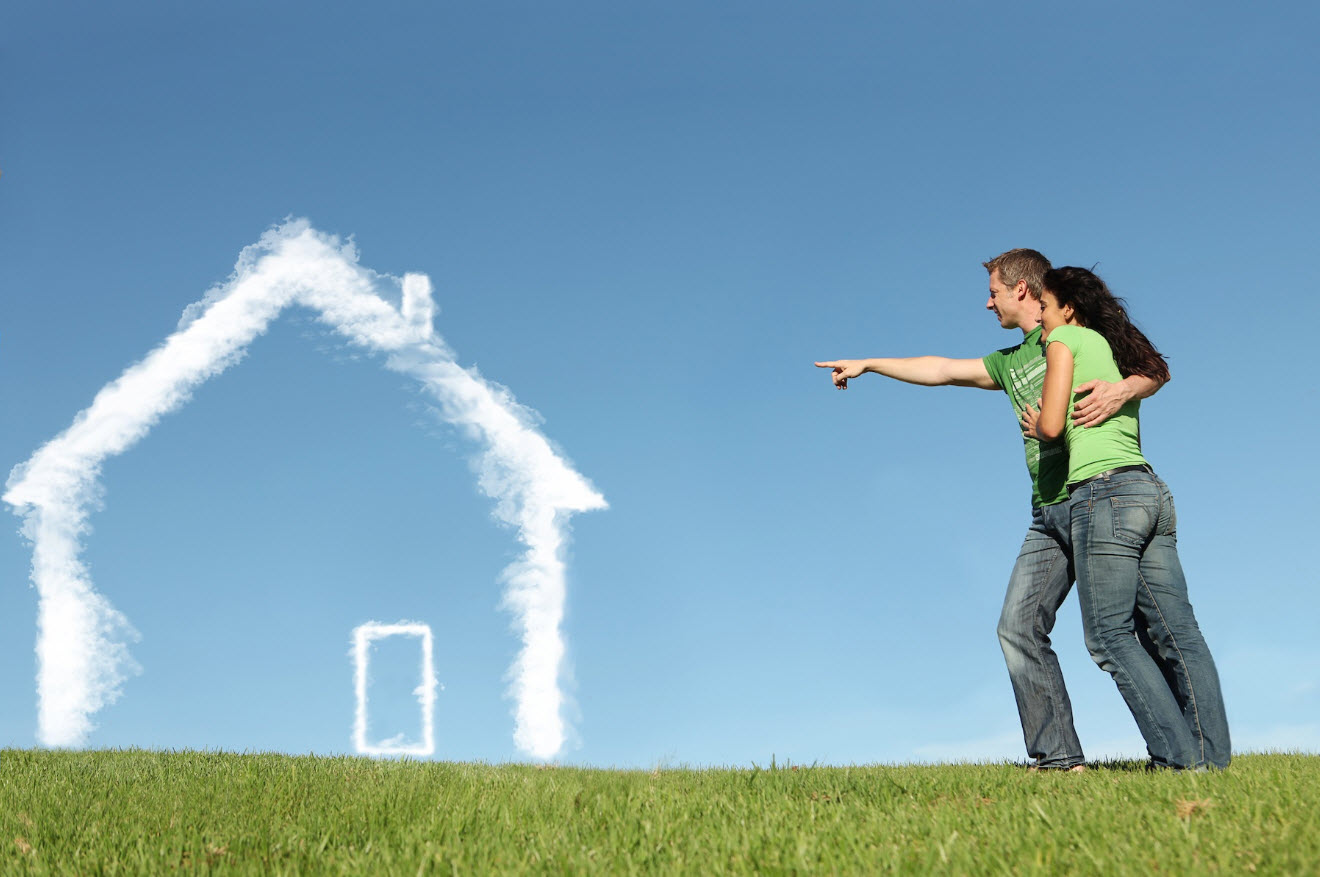 When is the Right Time to Buy a House? I will answer that question soon. However, there's a phobia out there that seems to be sweeping the nation. It is wreaking havoc on the minds of many would be homeowners. It's called decidophobia and it is a real thing. Decidophobia is, according to Princeton University philosopher Walter Kaufmann, a fear of making decisions. He coined the term in his 1973 book Without Guilt and Justice. For the home buying process, the two biggest culprits for would be home buyer indecision is trying to decide whether home values are going up or down and if mortgage interest rates are going up or down. Now don't get me wrong, home values and mortgage interest rates are crucial things to understand and monitor. But, trying to perfectly time the housing market could cause you to miss out on a golden opportunity for fear of making a bad decision.
Let's Discuss 30-Year Fixed Rate Mortgages. The 30-year fixed mortgage rate is a vital ingredient in the recipe of today's housing market because it's the most stable option for home buyers right now. This week, the average 30-year fixed rate is right around 3.74%. This is amazing considering that the Federal Reserve stopped purchasing mortgage-backed securities, which was done to drive down mortgage rates to make homes more affordable in 2014. This ended six years of quantitative easing (where a central bank purchases securities from banks to create high levels of liquidity at those banks, driving interest rates down). A year ago, the 30-year fixed rate averaged 3.45%. Rates have floated between 3% and 4% for 5 years now. The trend has undoubtedly been lower rates for a long time, but it looks like that trend may be coming to an end. The biggest players in the market are expecting rates to rise soon. Consider the following predictions for 30-year fixed rates: Fannie Mae predicts rates will rise to 4.1% in 2018. Freddie Mac predicts 4.7% in 2018. And, the Mortgage Bankers Association predicts as high as 5.1% in 2018. These forecasts have mortgage interest rates continuing to climb beyond 2018. If these predictions are correct, then RIGHT NOW is the time to buy a home. In most areas of the country the housing recovery is in full swing. So, the prediction of higher mortgage interest rates seems probable.
There is a second factor in play and that is affordability. The most recent Housing Opportunity Index report released by the National Association of Home Builders indicated that just over 60% of homes in the United States were considered to be affordable in the first quarter of 2017. This is a positive indicator to see that the majority of homes are considered to be affordable, but this isn't a good number on a comparative basis. For instance, in the first quarter of 2016, 67% of homes were considered affordable. And, in the first quarter of 2013, 74% of homes were considered to be affordable. This trend does add to decidophobia on the part of would be home buyers because an increase in the price of homes without an equivalent increase for income levels isn't sustainable and could lead to a decline in home prices. If this happens it could present a better buying opportunity in the future. However, there are no guarantees and what if mortgage rates increase while you're waiting to decide whether or not to buy a home? This could significantly affect your buying power. Also, if inventory for homes remains to be scarce, the chances of a serious drop in home values isn't likely.
So, what's the course of action? In my opinion it is to buy a home when you can afford it. Don't attempt to simultaneously time mortgage rates and home values. If you find the home you want and you can afford it, buy it. When you do buy a home though consider the following money saving tips:

1) If you plan to resell in the future, don't buy the biggest and/or most expensive home on the block. These homes usually appreciate the least and present the biggest challenge when attempting to find a future buyer. The smallest and/or least expensive home on the block usually appreciates the most.
2) Find out about property taxes, utility costs and home owners association fees (if there is an HOA) in advance.
3) Hire a home inspector prior to purchasing a home. This will cost you hundreds but could save you thousands of dollars.
4) Don't make any large purchases (car, boat, etc.) or open a new credit card in the six months leading up to your home purchase. This might be seen as an increased risk to your lender.
There's a saying on Wall Street, "Don't try to time the market." This also applies to real estate. The number one factor is your ability to afford a home without getting in over your head. That being said, if you're looking for an edge, interest rates are near historic lows, so now appears to be a better time than most for purchasing a home. Contact us today regarding our V.I.P. 21 Days to Home Ownership Buying Strategy. Literally, in just 21 days we could hand you the keys to your new home. Our strategy is an art, a science and is built on relationships with other agents and lenders. Reach us today at www.robertlewisgroup.com or at 916-838-8745 or via e-mail at [email protected]