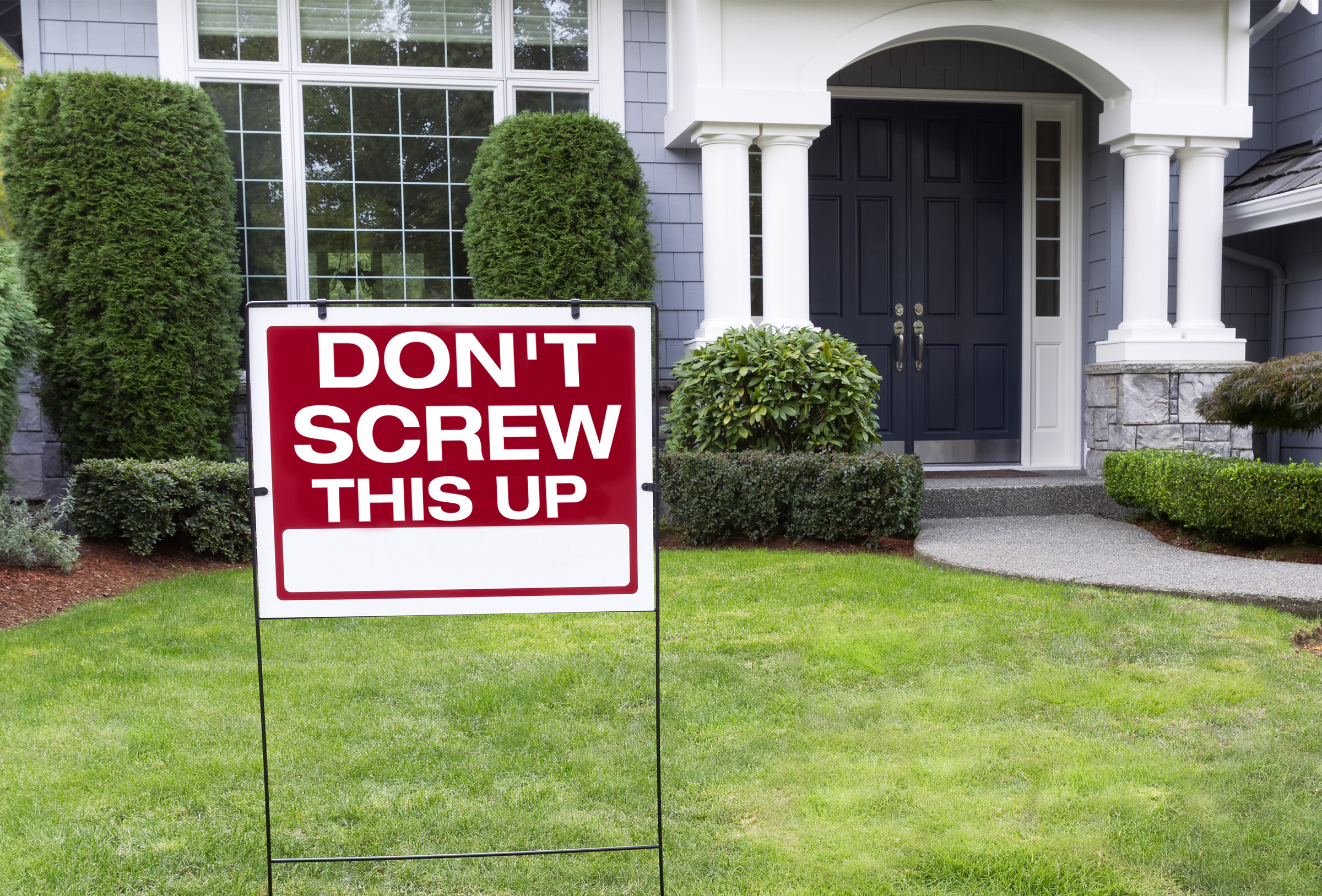 Preparation is key to successfully buying a home in a hot market. When you're looking for a home in a seller's market, you need a plan in place to avoid making mistakes. The real estate market often sways, making it tough to forecast whether the market will favor buyers or sellers when it is your turn to buy. Buyers in a seller's market can get what they want, but they need to bring their "A" game and be decisive. So, here are five common mistakes buyers make in a hot market and how to avoid them.
#1 Mistake for a buyer in a seller's market is not making your best offer.
The motivation to buy what we want for as little money as possible is deeply ingrained in almost everyone. So, when most people see the listing price of a home, we naturally wonder what we can really get the house for. Offering lower than asking price can be a reasonable strategy if the home in question is overpriced compared with other similar homes in the area, or if it is a buyer's market with a lot of available inventory. However, trying to get a steal of a deal in a seller's market might not be your best tactic. What is interesting in a seller's market (like we have right now in many areas) is that many buyers do not step up with a strong enough offer. In a seller's market, there is usually a shortage of inventory, and the competition is usually pretty fierce. So, if you really want the home that you are putting an offer on, always come in with a strong opening offer.
#2 Mistake for a buyer in a seller's market is over-analyzing your purchase
Just as impulse buying a home is risky, over-analyzing a home purchase in a seller's market can be a bad idea as well. When you wait too long, you are at high risk of losing the home you have fallen in love with. So, once you've determined the type of home that you want, the location you desire, your price range and your non negotiables (such as number of bedrooms and baths, a pool, granite countertops), don't wait to make an offer. To give yourself more leverage, be prepared to move quickly by having your finances in order. Know how much home you can truly afford. Repair any credit issues that you may have. Then, have your down payment in the bank and avoid making any other major purchases (like appliances, furniture or a vehicle) during the home buying process.
#3 Mistake for a buyer in a seller's market is working with an inexperienced or old school realtor
In a seller's market, it benefits buyers to get all the help they can. If you have an experienced agent on your side, you'll probably have a better chance of getting the home you want. You want an experienced realtor but not an old school agent. An old school agent is the type of realtor that just doesn't think outside of the box. They are stuck in old paradigms and stick to the way things have always been done such as 30 to 45 day escrows. You also want your realtor to be connected. This means that they know a lot of other active realtors and are easy to work with. When you are competing against other buyers in a fast-paced market, it is vital to be offer-ready. Working with a real estate professional that also hates to lose will save you a lot of time, stress and heartbreak. Plus, an experienced, connected, competitive realtor knows the ins and outs of the buying and selling process and can provide tremendous insight regarding upcoming inventory.
#4 Mistake for a buyer in a seller's market is not being preapproved for a loan with a lender that can close fast
Preapproval involves submitting a mortgage application complete with verifying documents like tax returns, W-2s, pay stubs, etc. Make sure that you get that loan preapproval from a mortgage lender that close your home loan quickly. What do I mean by quickly? You need a lender that can close your loan in 10-21 days (25 at the most). In a seller's market, a quick close could be the difference between you getting the home or not getting it. If there are multiple offers on a home that you are wanting to buy, the only thing that may separate you from the pack is a quicker close. Not getting preapproved by a lender that can move quickly sends a message to a seller that you aren't taking your house hunting or house buying for that matter very seriously.
#5 Mistake for a buyer in a seller's market is not learning from your mistakes
There is no shame in learning that your offer has not been accepted but it is easy to get frustrated if your offers are declined repeatedly. Learn from your last offer and listen to your realtor. Buying a home right now, especially for first time buyers is a lot like dating. You might have to let a few keepers slip though your fingers, have a couple of sleepless nights over it, and then come back with serious intent to lock up the next greatest home opportunity in front of you.